Available: July 1–mid August
Fully appreciate Tanabata dishes from Tamaki that evoke the legend of the stars
Spend romantic moments under the Milky Way lighting up the night sky, with the murmuring of the Sagae River in the background.
Tanabata is an important event counted among the five seasonal festivals in Japan. This is a time when the seasons are changing and people are thought to be more susceptible to ill health. An essential part of festival dishes is warding off evil spirits and boosting vitality by consuming seasonal foods that benefited from the blessings of the sun and earth to produce high nutritional value. Tamaki serves Tanabata festival food, which is available only in summer for customers who wish to relax in coolness on a hot's summer day. Why not celebrate with people important to you--family, friends, that special someone--while thinking of the legend of the stars?
Meal price list for Tanabata dishes
The refreshingly arranged dishes of summer foods are accented with safflower, the flower of Yamagata.
Meals require reservations in advance.
Meals for children
We serve meals for children prepared with seasonal foods that include choices popular with children, such as hamburger steak. Please request a child's meal when making a reservation.
Accommodating various events
Tamaki can accommodate a variety of events such as the following.
Birthday parties
Reunions
Welcome/farewell parties
Silver/gold wedding anniversary celebrations
Wedding anniversary celebrations
School admission/graduation, employment celebrations
Entertaining/meetings
Longevity celebrations (60th, 70th, 77th, 80th, 81st, 88th, 90th, 99th, 100th)
Sake and beverages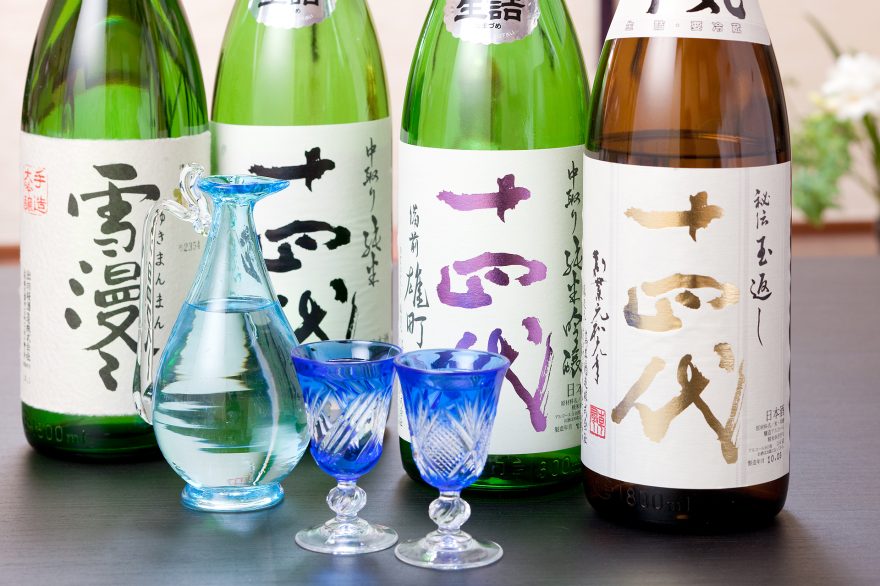 We have an array of beverages, including local sake, local beers, and wine produced in the prefecture. Try our aged Tamaki Original Yamabudo Eki (wild grape wine) as an aperitif to further enhance the flavor of the cuisine.
Takagi Brewery

Juyondai Honmaru, Juyondai Tatsu no Otoshigo

Dewazakura Sake Brewery

Yukimanman Daiginjo, Ichiro Junmai Daiginjo

Gassan Sake Brewery

Hitokoe, Tamaki Original Junmai Sake

Chiyokotobuki Toraya Brewery

Junmai Ginjo, Tamaki Original Shochu

Tamaki Original

Yamabudo Eki, Kokuwashu, Matatabishu, Umeshu, Nanakamadoshu, Mamushishu
*A variety of other beverages are also available in addition to those listed above.